English Block- HeadTeddyBear Labradoodles
* All Hope Springs Doodles come up to date on Vaccinations and De-wormings as well as a detailed vaccination record of everything given to the puppy up to the time that they go home.
*All Hope Springs Doodles come with a 2 year health guarantee.
* All pups are seen by my Veterinarian and come with a State Certified Health Certificate.
*Pups come with a Puppy Kit with all paperwork as well as a few items to help your new puppy adjust well to their new home.
*Pups have been started on Nu-Vet vitamins. A Sample of these Vitamins are included in your puppy kit.
*All Pups come with 30 days of Free Health Insurance.
Available TeddyBear Labradoodle Puppies
Click below on the size that interests you most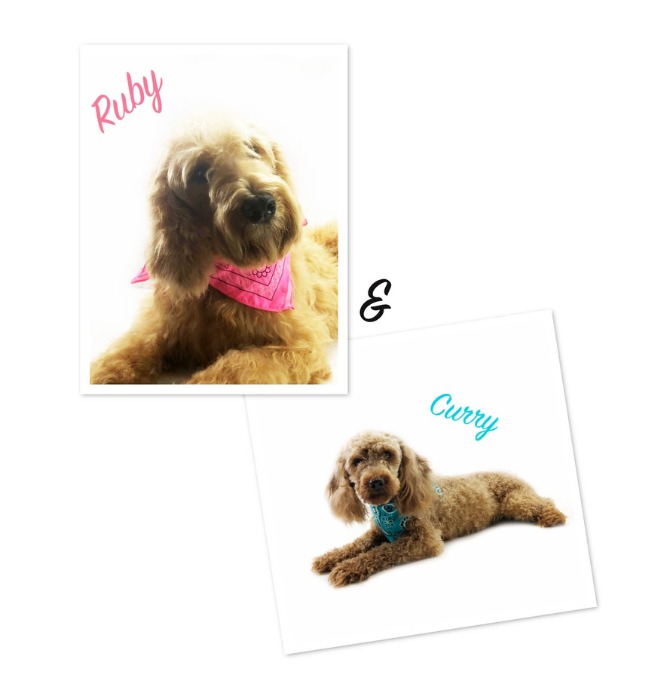 Ruby (Mom) & Curry (Dad) have a litter of Mini/Medium F1B TeddyBear Labradoodle Pups that have been born. These pups will be around 35-45 pound range as adults.
2 Boys and 1 Girl Available.
$2000.00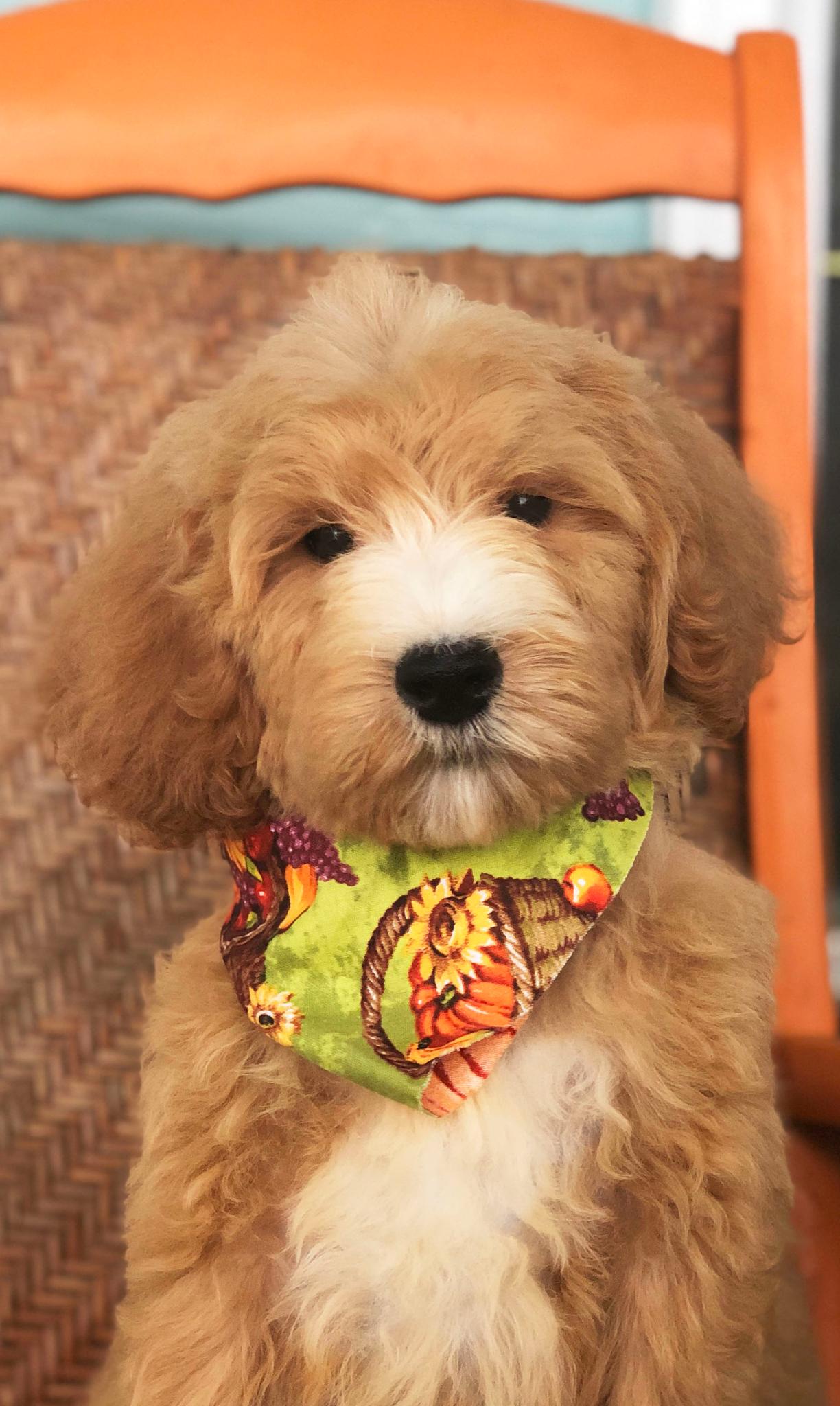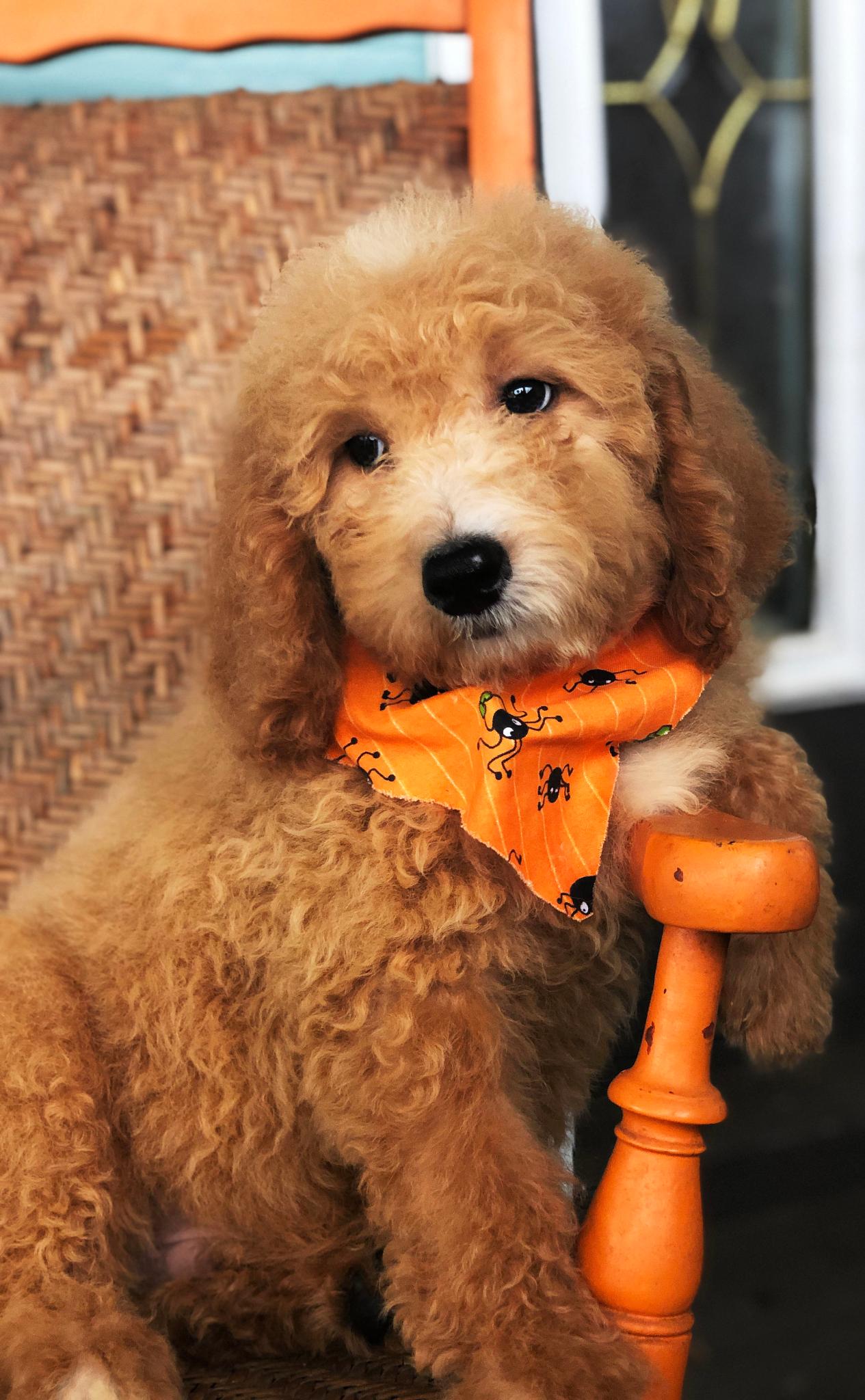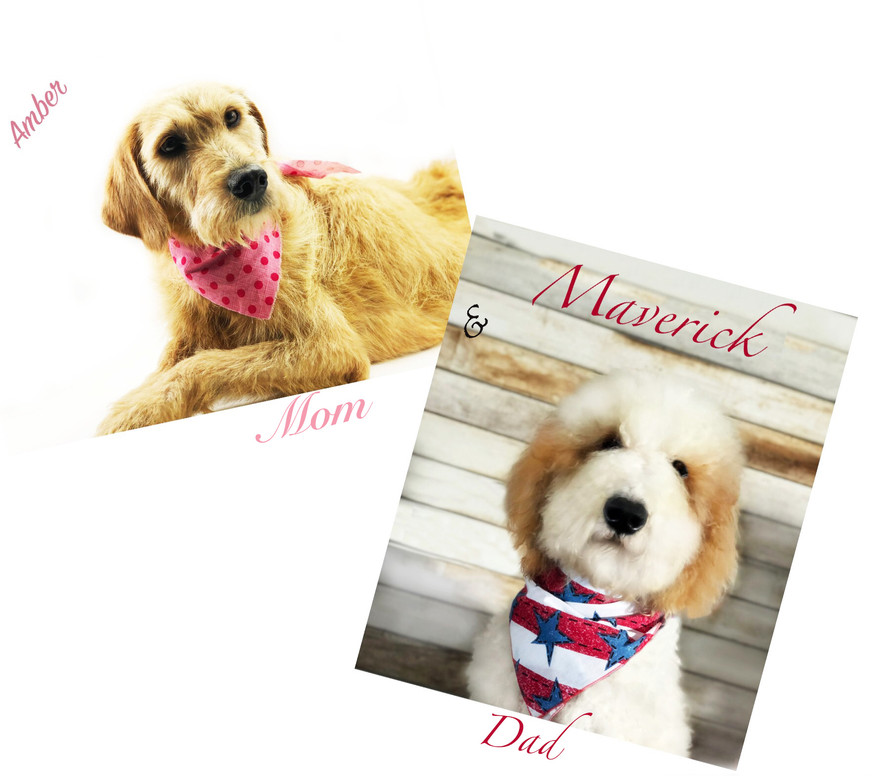 Standard F1b
Amber and Maverick have Six F1B Standard TeddyBear Labradoodle .Pups. These little ones were born on July 15th, 2019. These will be 45-55 pounds as adults. There are 4 Boys and 1 Girl. Taking Applications for these pups now. $1800. (Ready now)
The Girl
Pink Bandana Girl
Autumn
Light Turquoise Bandana Boy
Aaron
Paisley Bandana Boy
Axel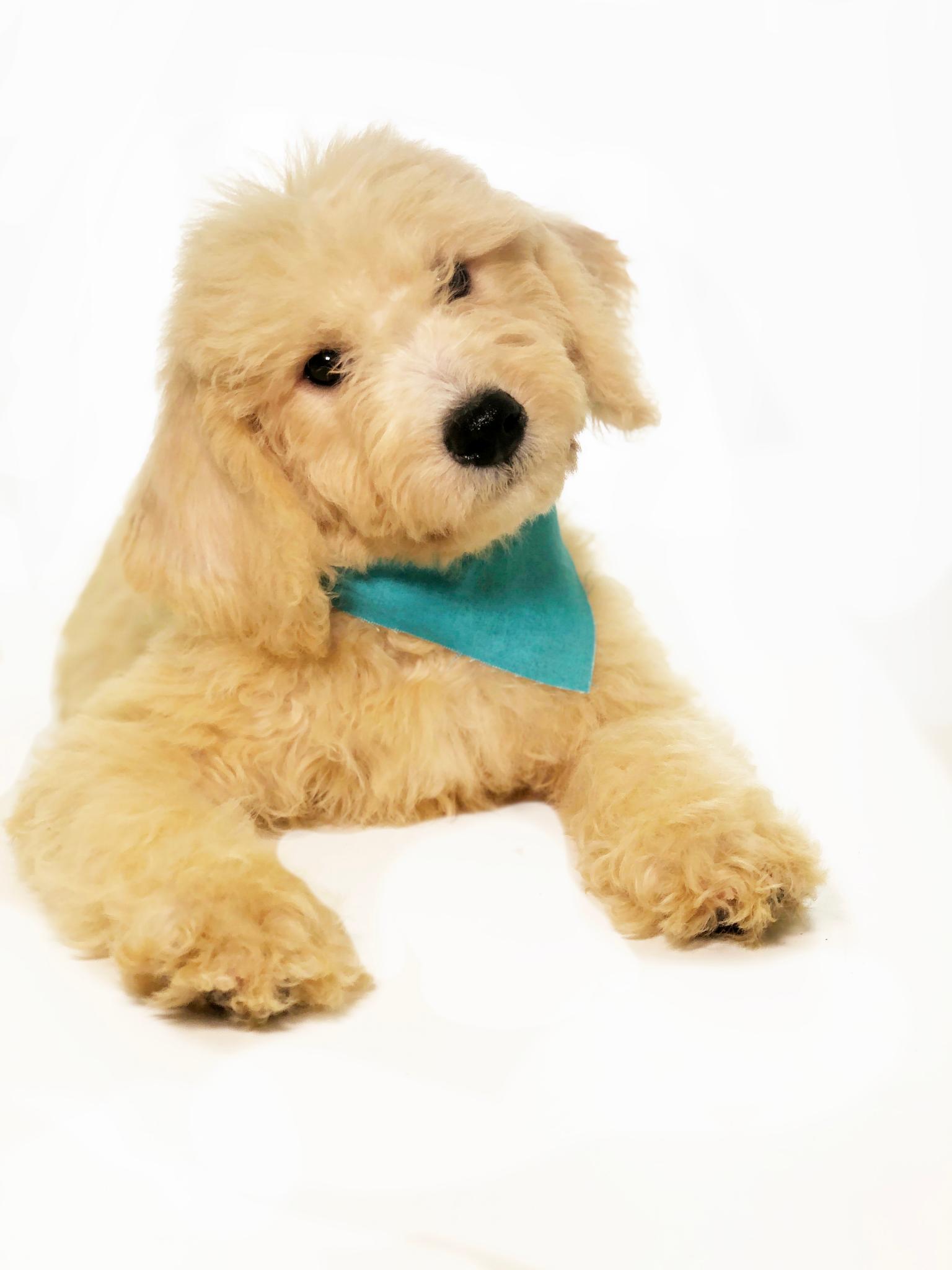 Dark Turquoise Bandana Boy
Aiden


Blue Stars Bandana Boy
Archie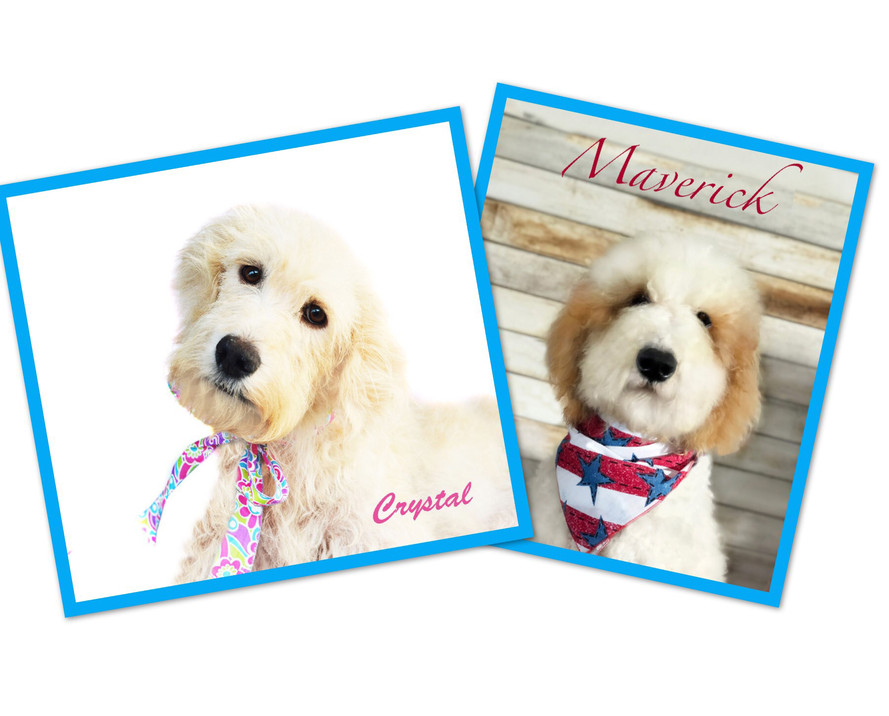 Crystal and Maverick have

Standard F1B

TeddyBear Labradoodles.
These will be 50+/- pounds as adults.
1 Boy and 1 Girl Available.
Ready now! $1500.

Hi, My name is Cody but you can change that if you'd like. I am a very sweet boy that is looking for my forever home. Like my Father and Grandfather, I am very well behaved and have a people focused, therapy type personality. I am excited to meet my forever family. Could that be you?
Hi, my name is Clover. I have a nice wavy coat and Ms. Beverly says that my coat will probably be fuller when I'm older, but I think I look pretty ok now. :) I am hoping to find my forever home soon so that I can have a Mom or Dad or maybe a little human to love and call my own. I love people and toys and treats. I am a smart girl and I will fit in perfectly with my new family.
Hope to meet you soon!


Zuzu (Mom) & Jasper (Dad) have F2b Large TeddyBear Labradoodle Pups Available These Pups will be around 50+ pounds as adults. Pups are ready to go home Now. There is one girl available for adoption.
Price: $1200.00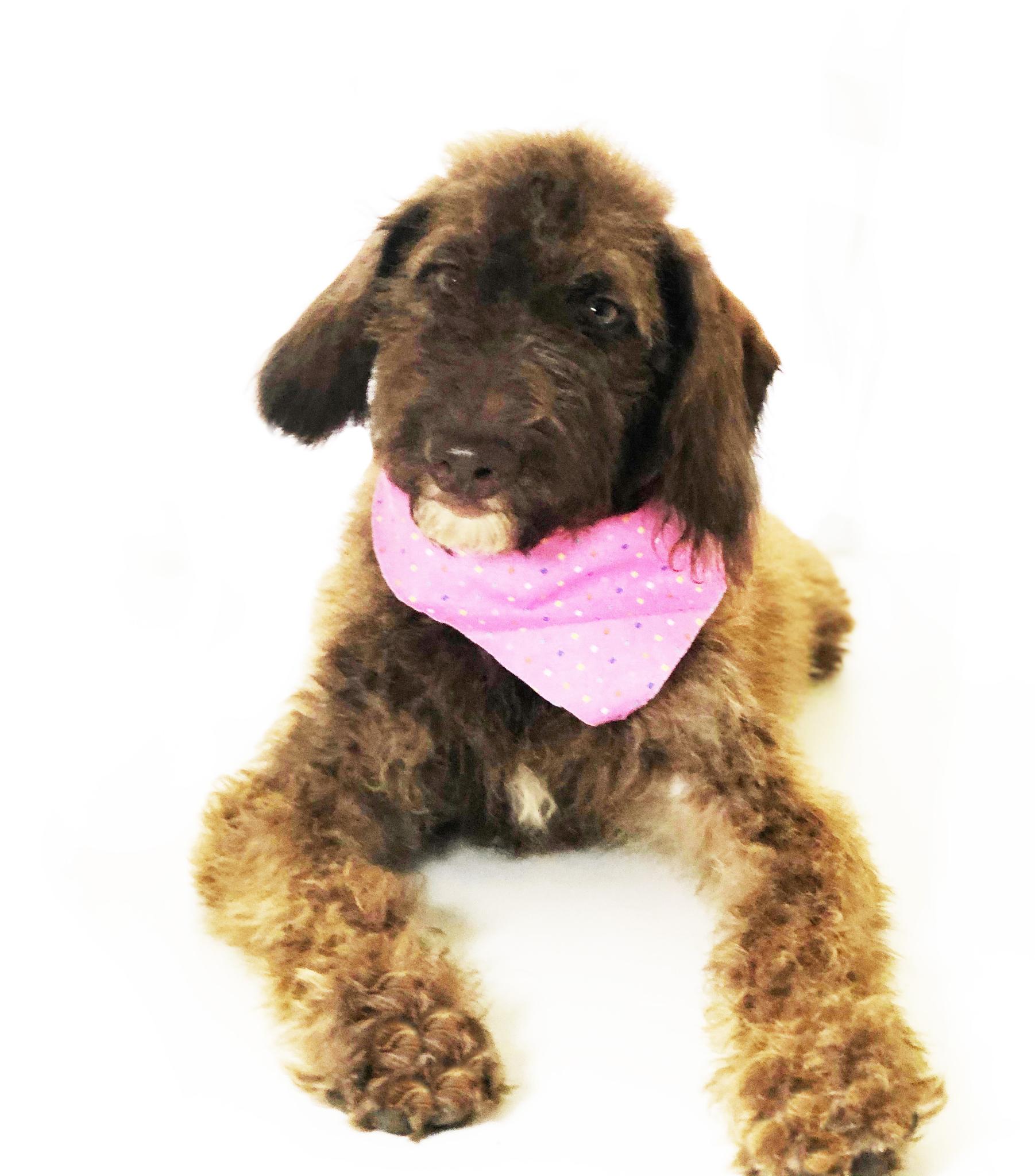 Dark Pink Bow Girl
"Zoya"

Looking for a Goldendoodle or Schnoodle puppy?
Click the link below to navigate to those pages.
This is Pearl. She is an English Blockhead Labrador Retreiver. Pearl is also the Mom of Jasper, Ruby, Amber, Crystal and Lucky!
She is an amazing Girl!