Why a Hope Springs TeddyBear Goldendoodle?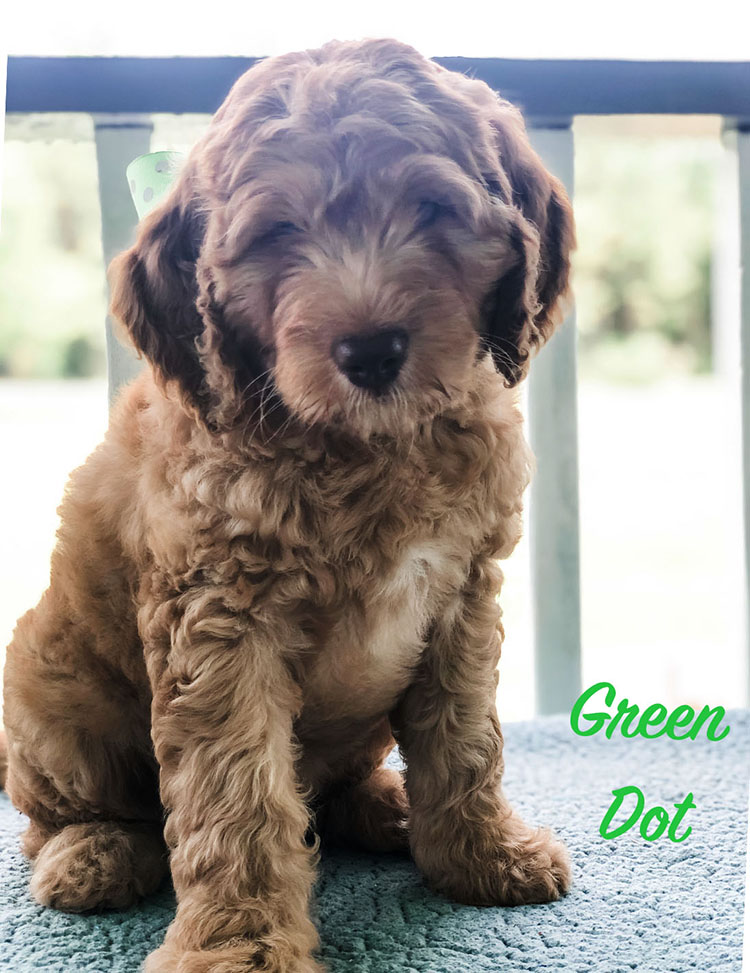 Hope Springs English Teddy Bear Goldendoodles are a Specialty Blend of an English Golden Retriever or TeddyBear Goldendoodle with a Poodle with a particular look to produce a puppy with an exemplary temperament as well as a blocky, plush Teddybear appearance. As a Doodle breeder for over 20 years, I know what to expect from any pairing to achieve a certain look and temperament. When you call Hope Springs Doodles, you will speak directly to me, the breeder, so that I can help you benefit from my many years of experience.
All of our puppies are socialized from Birth and raised right here in my home. Hope Springs Doodle pups have exceptional temperaments that range from Service and/or Therapy dogs to amazing family pets.