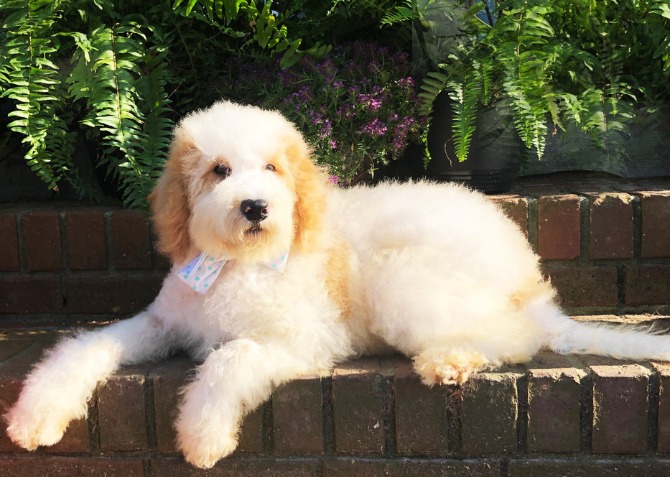 What is an English Block Head Teddybear Labradoodle?
An English "Block Head" TeddyBear Labradoodle is a hybrid created
from the breeding of an English Block Head Labrador Retriever and a Poodle.

The English Block Head Teddy Bear Labradoodle ranges in size from

Small ~(20-35 pounds as adults)
Medium~(30-45 Pounds as adults)

Large~(50+ lbs at maturity)
The size depends on the size of the Poodle that
the English Labrador Retriever is crossed with. Labradoodles can also be
bred back to a poodle to create a more allergy friendly dog that is even
less likely to shed and be more hypoallergenic.