English TeddyBear Goldendoodles

Available Goldendoodle Puppies
1.Dumpling and Nova pups were born on August 2nd.
These pups should be in the 45-55 pound range average as adults.
1 Boy and 1 Girl available in this litter
Parents are pictured below
Deposit: $200 (Deducted from Total)
Price: $2450
We also have English Teddybear Labradoodle Pups that are ready now.
You can see those by clicking the link below.
English TeddyBear Labradoodle Pups
Vali and Nova have larger Medium Teddybear Goldendoodle Puppies
English Teddybear Goldendoodle Puppies
Dumpling and Nova Pups were born August 2nd, 2021 and will be ready to go to their new homes around the end of September of 2021. These pups will be in the 45-55 pound range as adults. Mom is an F1 English Teddybear Goldendoodle and weighs 45 pounds. Dad is an F2 English Teddybear Goldendoodles and weighs 56 pounds. These are Multigens.
Applications and Deposits being accepted now
Pups are pictured below
2 girls Available
Deposit: $200 (Deducted from Total)
Price: $2450
Please feel free to reach out via email to Hopespringsdoodles@gmail.com or call us at
251-610-8046 for more info.
Pictures of the available puppies are below
1 Girl and 1 Boy Available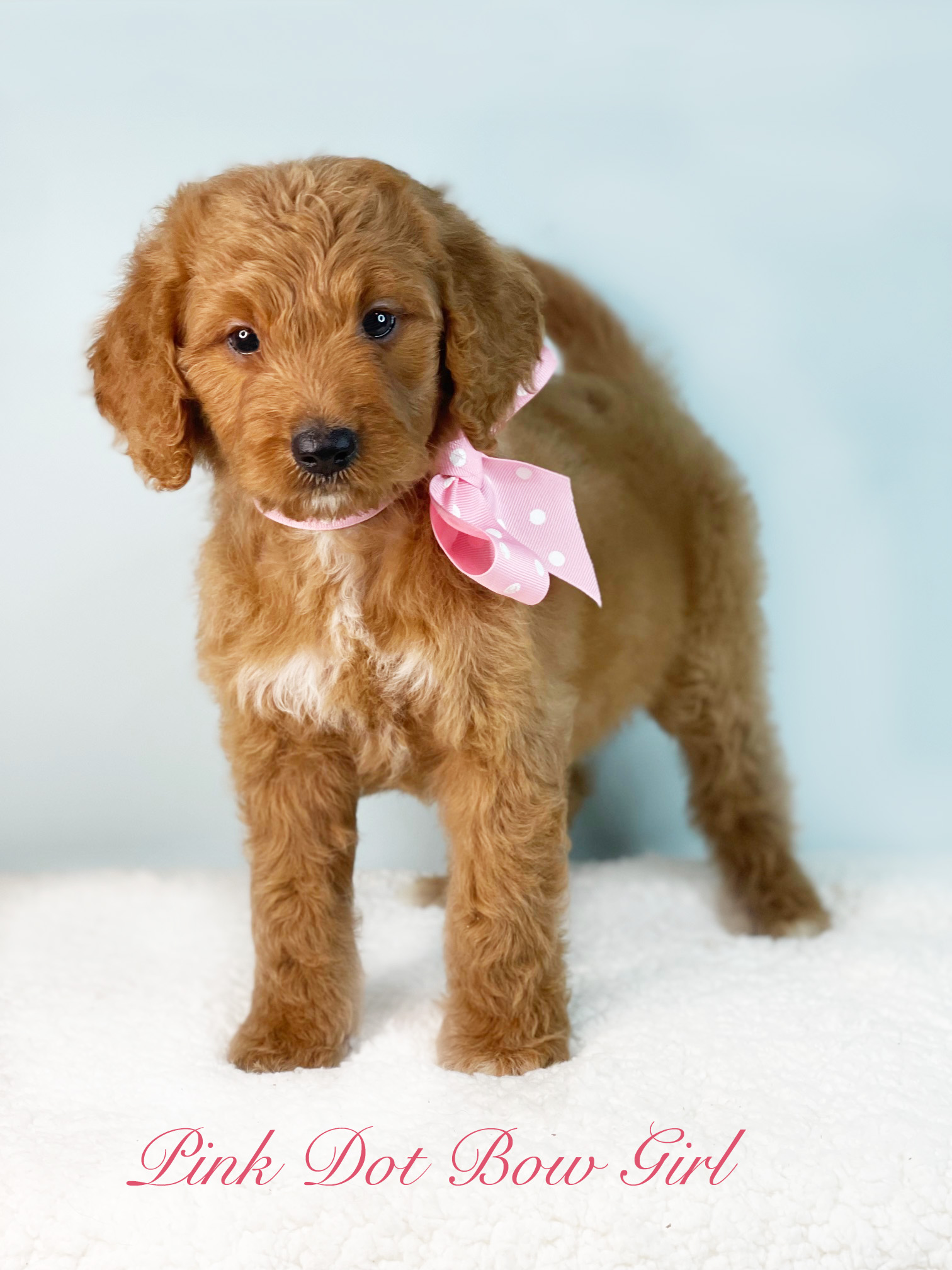 English TeddyBear Goldendoodles
* All Hope Springs Doodles come up to date on Vaccinations
and De-wormings as well as a detailed vaccination record of
everything given to the puppy up to the time that they go home.
*All Hope Springs Doodles come with a 2 year health guarantee.
* All pups are seen by my Veterinarian and come with a State Certified Certificate of good health.
*Pups come with a Puppy Kit with all paperwork as well as a few items to help
your new puppy adjust well to their new home.
*Pups have been started on Nu-Vet vitamins. A Sample of these Vitamins are included in your puppy kit.
*All Pups come with 30 days of Free Health Insurance.